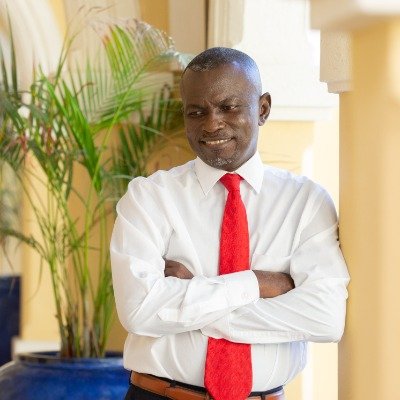 During the interview, Drexwell discusses why people suffer from an inferiority complex and how they can overcome it, and the greatest obstacle in most people's lives, fear!
Listen to the interview on the Business Innovators Radio Network:
https://businessinnovatorsradio.com/interview-with-drexwell-seymour-certified-public-accountant-author-of-rise-up-and-take-your-position/
Seymour explained that "This book is to encourage individuals to find their talents and gifts. Once they find their gifts, they must cultivate them and then rise up and fulfil the purpose for which they were created for. Too many people are staying in the same position for too long because they are suffering from inferiority complex, bitterness, and anger. They have great ideas but lack the confidence in themselves so that they can get up and proceed to the next level. Some people have not gotten over their past and are waiting for the perfect time. This book has 12 chapters and hopefully will be a motivational tool for you that will transform your life."
Amazon reader, Tray, says of the book: "Encouragement to not give up at any stage of life! This book has taught me that we are never to give up and never feel less than anyone or more than anyone. God made us perfect in his sight for His purpose we were made. He is the source of our everything. We can achieve all things through Christ who strengthens us. Always to God be the Glory. Thank you God for giving my brother his life story to share and encourage me. This book will surely encourage anyone who reads it to walk with God. Rise up and dont give up. God bless you."

Video Link: https://www.youtube.com/embed/vQTQ2cwpPso
Buy the book on Amazon:
https://www.amazon.com/Rise-Take-Your-Position-Cultivate/dp/B09JF3W26J
About Drexwell Seymour
He has been practicing accounting since 1991 after graduating with an MBA in Finance. However, he has discovered his passion and purpose in life about 4 years ago which is to encourage, inspire and influence others. He fulfils this purpose through his weekly writings, his Youtube channel and the host of a Financial talk show. He also recently published a book called Rise Up and Take Your Position which is available on Amazon. Prior to 4 years ago, Drexwell suffered from inferiority complex. Fortunately he has overcome that and is now encouraging others to stand up, be confident and pursue their purpose.
Learn More: http://www.drexwellseymour.com/
Media Contact
Company Name: Marketing Huddle, LLC
Contact Person: Mike Saunders, MBA
Email: Send Email
Phone: 7202323112
Country: United States
Website: https://www.AuthorityPositioningCoach.com